Tips to make your move effective!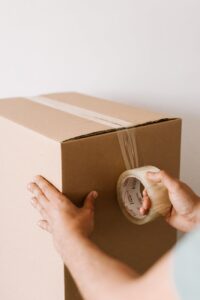 Consider creating a path down one side or through the center of your unit so that you can see and access all your items.
Use adjustable shelving for easy and efficient access to boxes.
Leave a step stool in the unit so that you can always reach items on the top shelf.
Hang bikes or garment bags from the ceiling.
Store chesterfields and mattresses on end – boxes piled on top of them would damage their springs.
Clothes and fabrics should be cleaned before being stored and can be stored in drawers and wardrobes. But don't cram them in – a little air circulation is a good thing.
If storing quality wood items for a long time, consider waxing or using a wood treatment before storing, then cover with a thick blanket so you can store other items on top without risk of scratching.
Label all boxes on the sides and top so that you can see the list of contents no matter how you place your boxes in the unit
Keep a thick marker on a string in your unit, when you change the contents of a box, change the label.
Remove oil and gasoline from all small engine equipment before it is stored (including lawn mowers, chainsaws, etc.)
Use the space under tables and inside appliances and cabinets.
Need more tips, ask our expert staff. 
Quesnel, BC (250) 992-9543 or Williams Lake, BC (250) 303-3303